Vietnam's promising hotel industry has hit a remarkable growth with its increasing travelers' rate. This certainly calls for an effective guest booking strategy for hoteliers. In this situation, hotel operators need the right platform to deliver value to customers at every touch point. That's why PayDollar integrated with Guestline, a leading provider of mission-critical hospitality solutions worldwide.
Through this integrated solution by PayDollar, Vietnamese hoteliers can maximize their revenues and effectively turn their web visitors into booking guests. This upgraded hospitality solution includes Guestline's leading property management products such as; Rezlynx, PMS, and Channel Manager. Your hotel's website is also powered by PayDollar's reliable, simple and secure payment system. Through this integrated solution by PayDollar, safe fast and swift cashless transactions would ease travelers' stressful trip planning.
Nowadays, tech-savvy bookers want instant confirmation, thereby requiring payments done real-time. PayDollar runs 24/7 payments of online hotel bookings that increase hotel sales. Payments made through PayDollar are simple as just a few clicks. It enables guests to pay for their bookings seamlessly and hassle-free, without limitation on time and location. As PayDollar sets out its high-security features suited for cardholders, it covers anti-fraud detection, 3-D secure and card tokenization.
With these partnered services, hotel merchants may now avail themselves of Guestline's powerful products along with PayDollar's wide ePayment options to accept online payments that suit their customers' requirements. And the best part? No further coding is required! With PayDollar's integration, its multi-currency payment processing secures your business cash flow.
A Single, Expert Source for All Things Hospitality
Guestline is a market leader in the supply and development of cloud-based hospitality technology – from end-to-end property management, intelligent distribution systems, and digital marketing solutions for the hospitality sector.
Offering hotelier trusted service since 1991, Guestline has grown to become one of the world's largest hospitality software providers, processing an average of £3 billion in revenue every year. As proof of the brand's growing success, Guestline has recently won the coveted "People's Choice Award" in the 2018 HotelTechAwards.
Property Management at its Best
Guestline's revenue-generating solutions empower accommodation providers of any size to achieve maximum occupancy at the most profitable rate. From independent hotels to globally recognized hotel groups, here are few Guestline products that hoteliers continue to rely on;
1. Rezlynx PMS
A next-generation, cloud-based property management system that's fully configurable and PCI compliant, providing you with the tools and insights to make your daily life easier by automating routine tasks and liberating your staff to focus on the guest.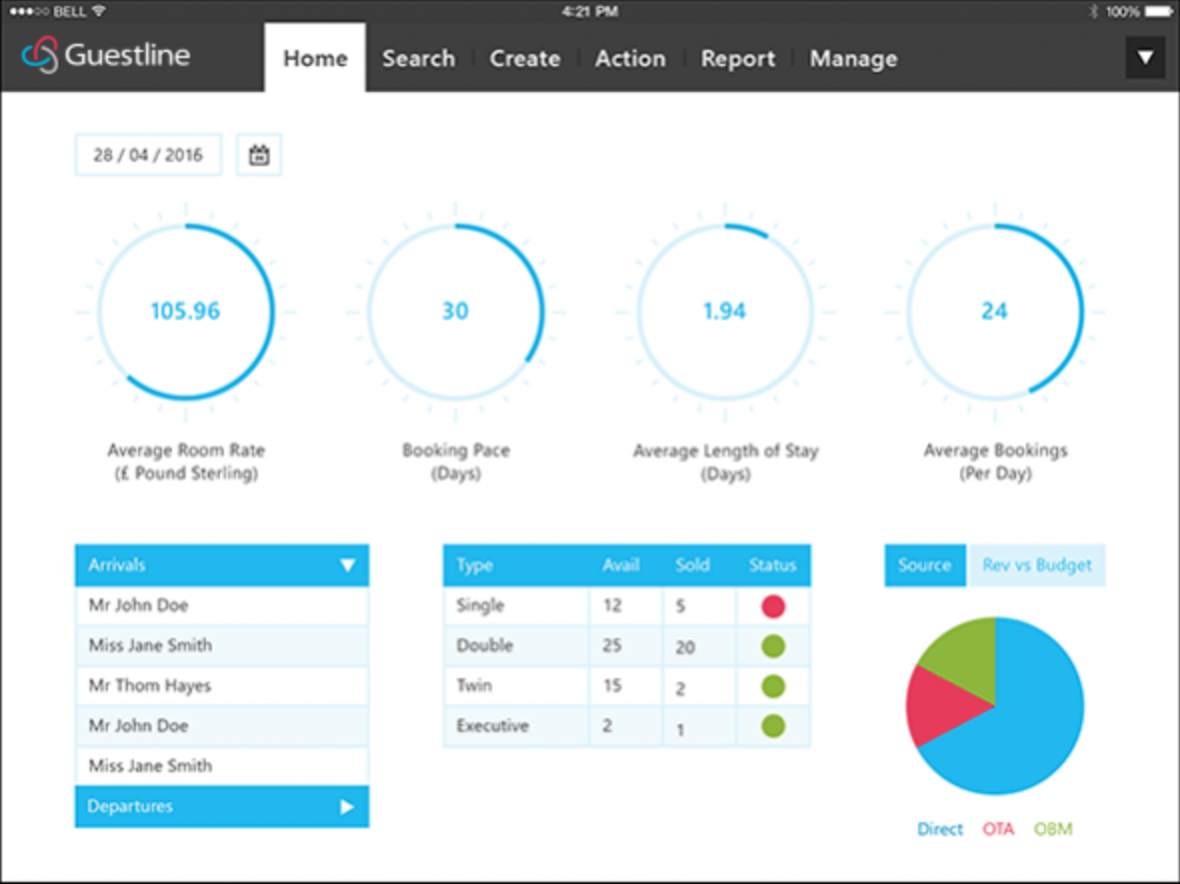 It features a comprehensive rate and availability management tool updated in real-time, offering visibility to all your online distribution channels, including leading OTAs as well as other Guestline and third-party systems, so you can manage bookings and operations efficiently.
2. Channel Manager
Streamline the channel management process by distributing your live inventory to thousands of online travel agencies (OTAs) and the Global Distribution System (GDS), with minimum effort and cost.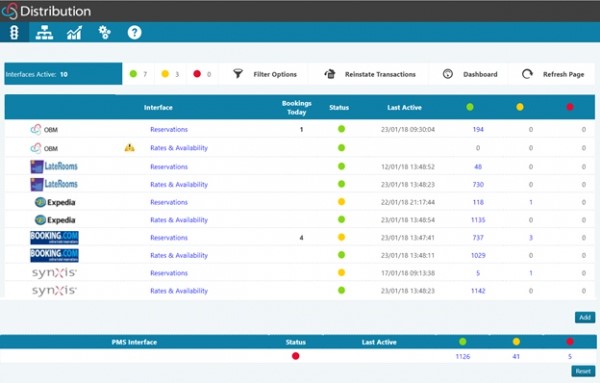 It also lets you keep track and manage room rates and availability from a single real-time source, removing the requirement for room allotments and manual adjustments on an individual channel basis.
In addition to the previously mentioned products, Guestline also offers an intuitive touch-screen point of sale system called EPoS, a C&B Manager for combined conference and bedroom bookings, a Central Reservation System, Revenue Management, and more!
Truly, property management at its best. Join hundreds of hoteliers perform better, make smarter decisions, and ultimately – grow further, made possible by Guestline and PayDollar's partnership. Don't run your business without it! Visit www.guestline.com to learn more.